Customer Portal
With nearly 10,000 projects completed and counting, maintaining and organizing data and providing access for each project is a full time job. Good thing we developed Customer Portal! Registered access provides the ability to:
view open projects and open items
view past projects for verification of status

acquire an immediate quote

upload proof of corrections for a non-conformance

upload large files which are too large for emails

learn common mistakes made for code compliance

d

ownload published reports
ENEFEN strives to help you achieve a compliant design and Field Approval upon inspection. In order to do so we have provided our clients with a Resources section listing a large number of FAQ's to the most common questions. Whether you're looking for guidelines on CSA B149 code compliant Flares and Engines, or informatoin on Overpressure Protection, you'll find a wealth of knowledge with the FAQ's.
Curious if you keep repeating the same errors when installing or upgrading an appliance? Use the Resources tab and choose "Non-conformance Chart" to find out what you can do to ensure your next Field Approval inspection achieves approval status at time of inspection.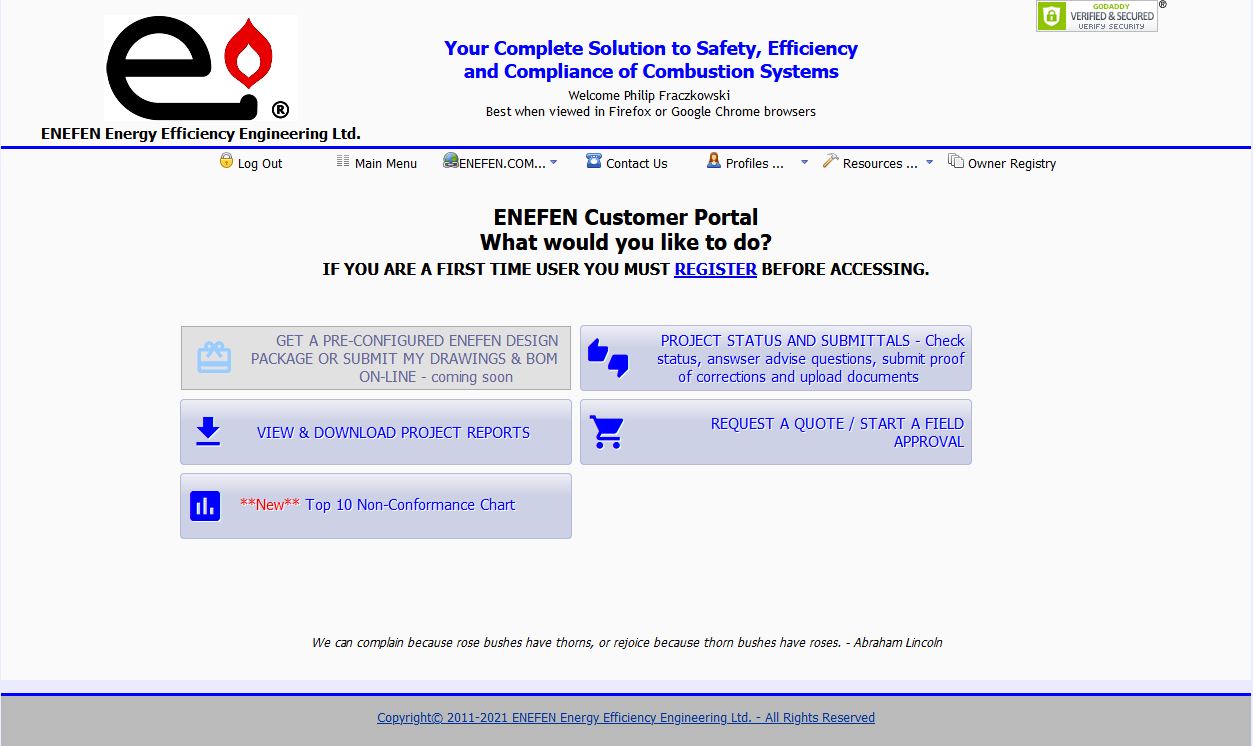 NFN Points
Consulting with a combustion expert made easy. NFN Points allow customers to access services for non-project associated requests.