About Us
ENEFEN is an engineering consulting company that specializes in ensuring that all gas fired appliances meet the code requirements. Our engineers and inspectors have extensive experience in combustion engineering, fabrication, operation, commissioning, and standards. Through our efforts, we have influenced the development of industry standards in the Canadian upstream oil and gas industry.
What started as a small consulting business with two engineers grew to what we are today. We started as an energy efficiency consulting company servicing industrial gas-fired appliances, and saw the need for increased regulation and inspection to improve safety, reliability, fuel usage and emissions. We bring an integrated approach to approvals to also give our clients valuable feedback to reduce operation and maintenance costs and harmful emissions. ENEFEN has been instrumental in leading regulatory bodies forward to benefit the health, safety and welfare of workers and the public, and we continue to be involved in the development of gas codes and local regulations to make sure Canada stays at the leading edge of safety.
Through complete and thorough Assessments, Designs, and Field Approvals, our ultimate goal is to keep our communities safe. Our commitment to Quality is imperative and we do not take shortcuts when it comes to approval of gas-fired appliances.
-Jozef Jachniak and the ENEFEN Team
Our mission and passion
ENEFEN is committed to and passionate about safety, compliance, high efficiency and low environmental impact of industrial and commercial energy systems. Our mission is to provide complete and high quality field inspections, assessments, and designs to bring you peace of mind combined with environmental and financial gains.
The Team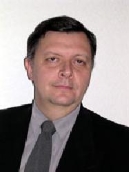 President, Chief Field Inspector
Jozef has more than 35 years of experience in the oil and gas, pulp and paper, forest, mining, chemical, wastewater, and food processing industries and has worked on more than 5000 combustion-related projects ranging from 0.25 MM Btuh to 600 MM Btuh. He is co-author of combustion related patents, conference papers and articles for Oilweek, PEG, American Gas Association, Green House Gas Solutions, Chemical Engineering and Innovation magazines. Co-recipient of Natural Resources Canada 'Canada's Energy Efficiency Award 2003.' Member of CSA B149.1, B149.3 and B49.6 Technical Committees, Interprovincial Gas Advisory Council (IGAC) Committees, Canadian Association of Petroleum Producers UGFEAR Committee.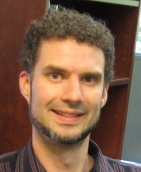 Provides engineering support on projects and reviews drawings and documentation for code compliance. Researches regulations, codes, and standards and develops training materials. Manages complex projects to ensure effective implementation and communication with clients. B.Eng. in Mechanical Engineering from Dalhousie University in Halifax, NS. Project Management Professional (PMP) certification from the Project Management Institute (PMI). Background in renewable energy power system design (solar, wind, microhydro), CSA standards and codes, and project management.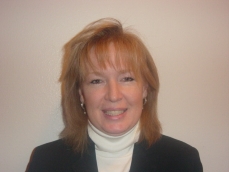 Marketing, Sales and Administration Manager
Manager of Marketing & Sales, and Administration. Previously Ad Agency Account Executive and Business Manager with clients in the transportation, high tech, and banking industries. Experience includes managing high ranking and high volume national retail stores; training department heads in management, remodeling stores, and opening retail stores in new markets.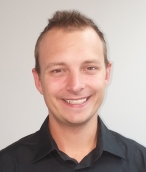 Philip Fraczkowski, B.Sc.
Information Technology Manager/ Software Programmer
Member of the Information Technology (IT) team working to develop systems for internal tracking network as well as client interface. Experienced in developing business database applications, communication devices and teaching on use of technical applications. Previously worked for TSSA and Brock University in Ontario. Bachelor of Science with major in Computer Science Degree from Brock University in Ontario.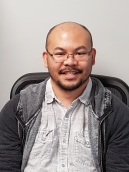 Christopher Pascua, B.Sc.
---
Partners with inspectors to perform inspections. Provides engineering support through the auditing of reports. Manila Central University, Bachelor of Science in Information Technology. Formerly worked in the Business Process Outsourcing industry as a Data Analyst for Accenture in the Philippines.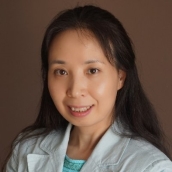 Over 7 years of design and engineering experience in instrumentation and control systems, and working experience in oil & gas industry and EPCM environment. M. Sc. degree in Electrical Engineering and B. Eng. degree in Measurement Technology and Instrumentation of Industrial Automation, proficient in SmartPlant Instrumentation (SPI/INTools).
---
Business Development Manager
Allan brings with him an extensive knowledge of the Oil & Gas Industry in particular with regard to Gas Fired Equipment and Combustion Systems as a former representative of control systems manufacturer Profire Energy. He has been a longtime advocate for ENEFEN as the source for compliant combustion solutions. In his role as Business Development Manager he looks forward to connecting more and more industry partners with the expert team at ENEFEN in delivering safe, efficient, reliable and compliant combustion systems through their industry leading inspection process and engineering solutions.